Without a heartbeat for more than 60 minutes, the doctor was about to call time of death for 14-year-old John Smith. Then something happened.

When 14-year-old John Smith fell through an icy lake near St. Charles, Missouri, he had been submerged for 15 minutes. It took 10-20 minutes to remove him from the water. He had no pulse. He was not breathing. "In all reality, he was dead then," said one emergency worker.
John said he doesn't remember much, but did remember saying, "Call 911. I don't want to die," and calling out to God for help. One of the boys was able to pull himself out. The other was rescued by emergency teams.
A Big Mistake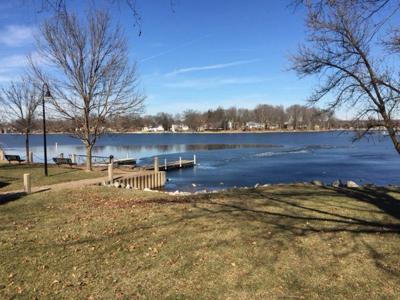 John Smith along with two friends were hanging out, celebrating after a basketball win on an unusually warm 50-degree day January 19, 2015. But deciding to walk across frozen Lake Sainte Louis was a big mistake. The warmth caused the frozen lake to start melting. When the ice cracked, the three friends plunged into the 40-degree water.
This amazing story of faith will be released as a movie – "Breakthrough" – April 2019. See trailer below
Grim News
His mother, Joyce Smith, got the grim news when the hospital called. They had done everything they could do. John had been without oxygen for nearly an hour. The doctor was ready to give up hope and decided to call in his mother to say goodbye. He told her she could talk to him if she wished.
His mother said, "When I walked into the room, I didn't realize they were about to call time of death," she recalled. His feet were cold and grey. Adopted from Guatemala, she wasn't ready to give up her son, but the nurse said he was gone. She went to his bedside, sat down beside him. She recalled the Bible verse from Romans 8:11. She began to began to pray out loud in desperation, "Come Holy Spirit. Please, give me back my son."
"And if the Spirit of him who raised Jesus from the dead is living in you, he who raised Christ from the dead will also give life to your mortal bodies…"

Romans 8:11 – King James Version
God Jump-Started His Heart
And then, something miraculous happened.

The team performed CPR and life support on John for 27 minutes with no success. The nurse told John's mother, 'The minute you prayed, something moved up John's body with such force, it pushed me back — and suddenly, I got a pulse.' The medical team was stunned and shaken. One of the members wrote a paper to express his feelings. He exclaimed, "The Holy Spirit jump-started his heart again at the request of a praying mom."
The firefighters who came to rescue John "just happened" to practice ice rescues the week before. They almost gave up until one rescuer said he heard a voice telling him to 'Go back.' Dr. Sutterer, the specialist who "just happened" to be on duty at the hospital that day, has a daughter in the same eighth-grade class as John. He said he'd never seen anyone survive after being without a pulse for more than 25 minutes.

"The Holy Spirit jump-started his heart at the request of a praying mom."
Do Your Best; God Will Do the Rest
After her son's pulse returned, the doctors warned her he would probably be a vegetable. Spending that much time underwater, and without oxygen, brain damage was probable. Even though the frigid water can help shut the body down, the doctor admitted the boy was dead for 45 minutes. Joyce said she knew they had the best doctor available and told him, "Do your best. God will do the rest."
She refused to believe her son would be any less than fully recovered. She believed God would bring him all the way back to her. People from her church, the Christian school he attended, and many others prayed for his recovery.
Complete Bonafide Miracle
Two days later, John woke up and began communicating with those around him. Seven days after waking, John went off the ventilator, and 16 days later, he walked out of the hospital. His rapid recovery defied every expert, every case history, and every scientific prediction.

There have not been any side effects from the accident, and he has done many interviews and testimonies on television and around the country.
Dr. John Garrett, who oversaw John's recovery admitted, "This is a bonafide miracle."
"When there's nothing else we can do – that's when God takes over."

Pastor Jason Noble
John's story has been written into a book, The Impossible, by his mother, Joyce Smith. It will come out in film, Breakthrough, this Easter 2019.
In John Smith's words – "Take every day as a gift from God. Cherish every moment. Make the most of every day."
I believe in modern day miracles – do you?